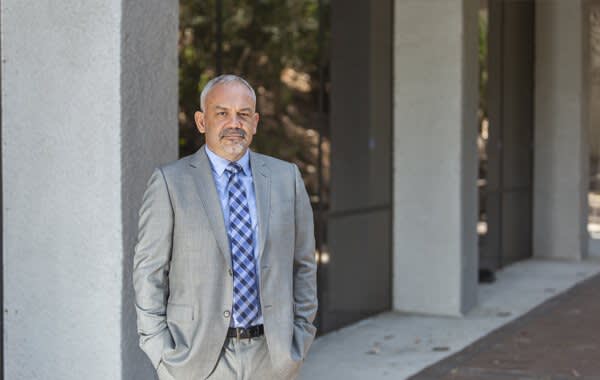 My Background
Prior to my legal career, I served in the Army and was a salesman for some time. After becoming bored with the monotonous routine of the same old, same old I decided to challenge myself and try my hand at law school. As goal-oriented and driven as I am, once I started there was no turning back. Throughout my time in law school, I interned with the Public Defender's office and got to see first-hand the impact I could have by continuing the fight to protect peoples' rights. That time flew by quickly, and before I knew it I had I graduated with my law degree from the Thomas Jefferson School of Law in San Diego.
I graduated with a law degree in 2008. Remember the economic recession in those times? Law firms were staying lean, and no one was hiring a new attorney. Just as I was starting to get nervous about my new career choice, I was lucky enough to find an opportunity with a personal injury firm that dabbled in some criminal defense work. Growing my experience and expertise in personal injury law, I found a niche I was passionate about and decided to open my own firm to truly do things my way.
Every case deserves a fair shake, and I want to make sure my clients get theirs.
For nearly a decade, my law firm, G. Aldrich Law, has been serving the legal communities of California from Lakeport down to Woodland Hills.
Why I Fight for You
With personal injury law, in particular, the cards are stacked against the person who has been hurt in an accident. I understand that victims and their families need someone to fight for fairness on their behalf, and someone to help them receive just compensation for what they are suffering through. The system as-is is rigged is to be unfair. It tends to favor insurance companies that ultimately profit from not easing peoples' suffering. What I usually see for people who were significantly injured by an accident, is that all they're given is a pat on the head saying it will be okay, when they can't guarantee that it will or they are actively fighting the compensation of the victim.
Believe it or not, my sales background can make a big difference for your case. When the insurance companies or at-fault party is refuting your claim to compensation, litigation may be the best option. When your case has to go to court, you need an experienced attorney who can sell the courtroom on the extent of your injuries sustained and pain and suffering endured.
Bar Admissions
California State Bar, 2012

Central District of California Federal Court

Southern District of California Federal Court
Education
J.D. Law, Thomas Jefferson School of Law, 2008

B.A. Political Science with Religious Studies Minor, Mount Saint Mary's College, 2004
Professional Associations & Memberships
Super Lawyers Rising Star for the past 5 years

AVVO rated

Member of CAALA (Consumer Attorneys of Los Angeles)

Los Angeles County Bar Association

San Fernando Valley Bar Association

The National Association of Criminal Defense

Consumer Attorneys Association of California